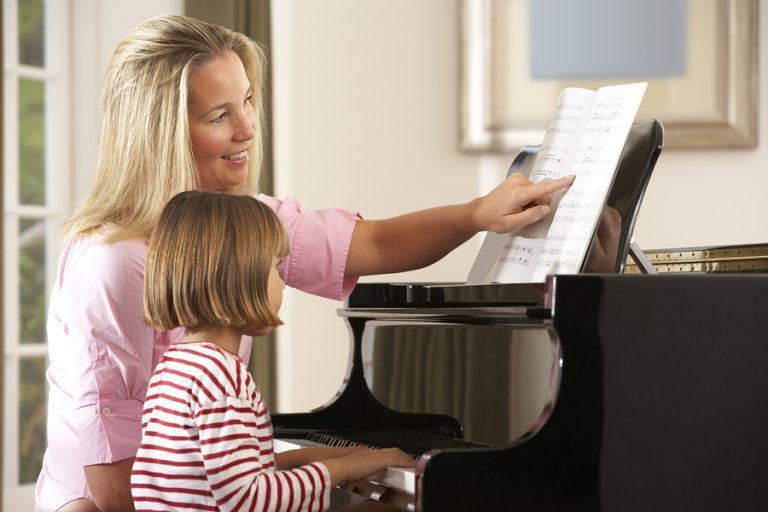 The time has come for your child to start learning music and you feel terribly excited, until it dawns on you that the task of choosing the right teacher is entirely in your hands.
Fear not! This guide will provide you with useful tips so that you can identify your priorities and find the confidence to say 'you're hired'.
The ideal teacher
We are often reminded of the popular saying 'practice makes perfect'. Although it is fundamentally true that in order to make progress in music, regular practice is necessary (see our Beginner's Guide to Practice here), we must acknowledge that the primary determinant of a child's success is the teacher. Charlotte Danielson, an internationally-recognised expert in the area of teacher effectiveness, emphasises the crucial role of the teacher in her book Enhancing Professional Practice: A Framework for Teaching: 'high-level learning by students requires high-level instruction by their teachers'. An accomplished and experienced music teacher will arm your child with the necessary technical know-how, but will also inspire them, motivate them and develop their love of music, as they depart on a journey that will hopefully last a lifetime.
'Easier said than done', I hear you say. Let us not delay this any longer; here are a few tips on how to pick the best teacher out there:
     1. Research
Make the most of the digital world we live in! Nowadays, most musicians have a website, and those who do not will most probably have their biography uploaded on several websites from past concerts, festivals or teaching engagements. A careful look at their qualifications and experience will help you shortlist a select few. Most music teachers will hold a music degree from a university or music conservatoire. (You can read more about the UK conservatoires here and an article by Ivan Hewett on some of the musical superstars they produce here).
You can also look for concerts and events the potential teachers have featured in, or schools they have worked at, and check for videos, as many musicians tend to showcase their work online. Your community, friends and family are another powerful tool that should not be ignored in your quest for the most suitable music teacher. Other people's experiences, knowledge and thoughts will come in handy while you prepare your shortlist.
     2. Make contact
Get in touch with the potential teacher and arrange a trial lesson. Remember that teachers, too, seek this initial contact and they often encourage parents by offering a discount for trial lessons. Make the most of this first meeting by preparing some questions beforehand. Here are some basic ones:
Where and with whom did you train?
How long have you been teaching this instrument?
What age groups do you have most experience teaching?
Do you provide your students with performance opportunities throughout the year?
Do you encourage your students to enrol for music exams?
How long do lessons last and how much do they cost?
What are your terms for payment and cancellations?
Do you hold a DBS (Disclosure and Barring Service) certificate? (Previously known as a CRB, Criminal Records Bureau, check. For more information, see here).
     3. Observe
Once your questions have been answered, take a step back and observe the trial lesson carefully. It is crucial that the person you choose is not only an excellent teacher, but a good fit for your child's personality. Try to see whether a relationship is developing between the teacher and your child. Even during this short time, you should be able to notice signs of your child seeming interested and keen to learn more. Are they being encouraged to do their absolute best? Are they engaging and enjoying themselves?
     4. Make a decision
Once you have considered all the parameters above, it is decision time. Apart from all the boxes being ticked, at the end of the day there is always a certain amount of chemistry between people that can influence us in a positive way. After you have done all the necessary research and met the potential teacher in person, trust your gut instinct. If the person looks good on paper, if their behaviour is professional and pleasant, and if your child seems happy to learn with them, then your work here is done. Make yourself a cup of tea and relax!
     5. Stimulate
You thought that now that you found the teacher, you could sit back and enjoy a lifetime of glorious music-making in the comfort of your own home? Think again! We have one more piece of advice for you: stimulate. Making sure your child has regular contact with music is key in their musical development. Surely listening to their teacher play their beginners' pieces for them in class will impress them. But you can go a big step further: ask the teacher to let you know of their upcoming concerts so that you can take your child along. There is nothing more inspiring for a little new musician than seeing their teacher perform live. This can be a very positive experience and it does not have to stop there; check the programme of local concert venues and pick one or two events a term for your child to attend. For Cardiff locals, check out the BBC National Orchestra of Wales website for upcoming events, as well as St David's Hall. International Music School Cardiff has its very own concert series, so check our events page regularly for updates.