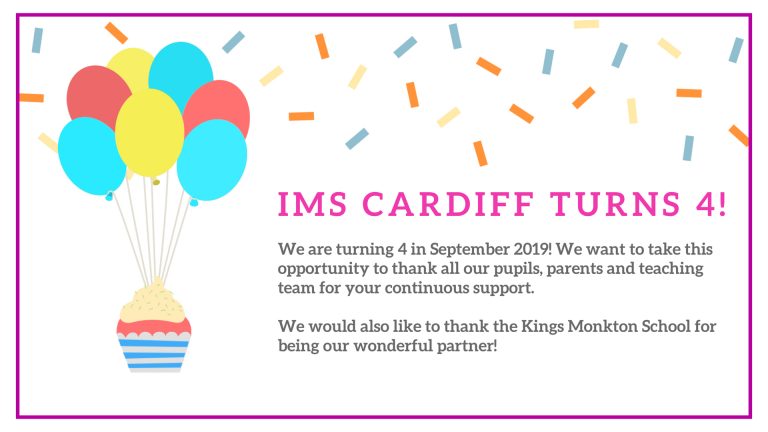 In September this year IMS Cardiff will celebrate its fourth birthday!
During the academic year 2018-2019, once again IMS Cardiff's student numbers grew by 30% as they have year on year. We saw several new fantastic additions to our teaching staff and successful productions of two full musicals, in collaboration with the Kings Monkton School pupils. We also hosted the South Glamorgan Festival for Young Musicians and the European Piano Teachers Association Piano Competition for the third consecutive year. In the former, some of our students won gold, silver and bronze medals of which we are incredibly proud!
Our partnership with the Kings Monkton School is growing from strength to strength and there are plenty of exciting collaborative projects coming up.
Looking ahead, we are hoping to further grow our offerings of group theory and aural development classes this coming year. Furthermore, we want to ensure the quality of teaching stays excellent by maintaining close contact with tutors, students and parents.
We look forward to seeing everyone again in September and to another successful academic year 2019-2020. Until then, enjoy a well-deserved summer holiday!
Immanuel & Daphne