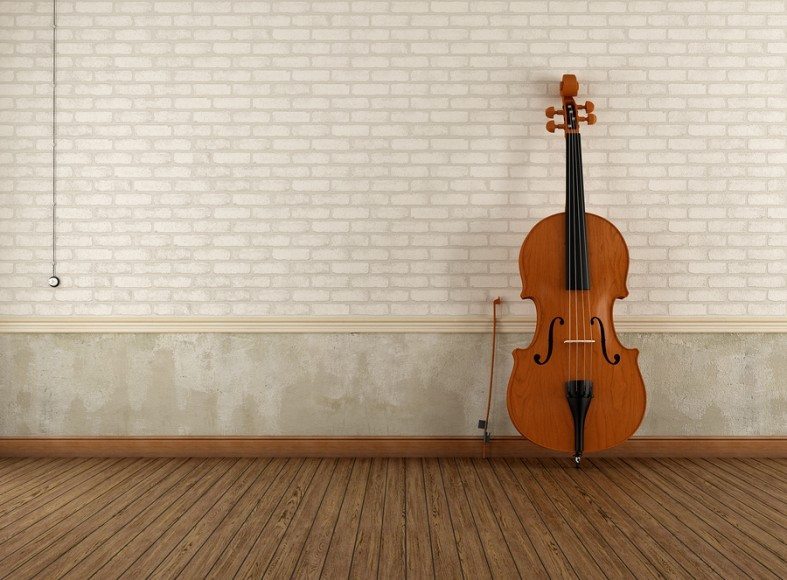 When, for how long and how?
Practice is a very complex subject. Every musician wants to find out what the best ways are to improve practice and to make it as efficient as possible. Many have done research in how the great masters like Horowitz, Perlman and Lang Lang practised, for how long and what methods they used. This is a difficult task as sources are rare and frequently clouded through myths, but also because practice is such a subjective thing.
1: How long should I practise?
This is perhaps the most common question. Many musicians tend to feel guilty when we are not practising, as if every hour we don't spend practising our instrument is a waste of time. Arthur Rubinstein, when asked how much a musician should practise, said: "Never more than three hours a day! A musician needs to embody culture, arts, literature, and not be a robot!". Rubinstein raises an important point, which is that musicians need to know more than how to move their fingers. By "embodying culture" he means that understanding the artistic context is important so that a musician has to have something to say, otherwise the playing is empty and doesn't convey much to the audience apart from mere finger-acrobatics.
What can we take away from this? It isn't just practice that make us good musicians. Life experience, knowledge of arts and literature, all these elements feed in to enriching the way we understand, interpret and convey music to our audiences and ourselves.
2. Quantity vs. Quality
Another common way of thinking about practice is the approach "the more the better". I strongly disagree with this, and so do other musicians such as Rubinstein. Of course, during certain times when many concerts with different repertoire happen in the space of a few weeks or even days, you can't help but practise more than three hours a day. But particularly during those times, efficiency is crucial!
In his autobiography, Daniel Barenboim says to only ever practise at full concentration as everything else is a waste of time. Endless repetition, sight-reading through an entire piece over and over again, not identifying, targeting and solving problems effectively and – most importantly – not LISTENING carefully and critically enough to yourself: all those are results of unfocused practice and indicators of IN-efficient practice. Instead, focus on small sections at a time and make sure all aspects of playing are exactly the way they should be. Don't tolerate anything less! Details of practice will be different depending on the instrument you play: be it intonation, support, posture, phrasing, articulation, evenness of fast passages or quality of sound.
You should always aim to be able to play an entire piece at 50% speed and at 120% speed. But more importantly than the 120% is to be able to play it at 50%. Slow practice helps to identify the problems, regardless of repertoire and instrument. When doing this it is crucial that you still play the piece exactly the way it will be at full speed. Don't suddenly play it like a robot when practising slowly. The reason why slow practice is important is because it allows you to focus on details. And it's known that the brain can't absorb musical information when playing too fast. Dynamics, articulation, phrasing, sound quality, balance between hands (if you're a pianist), and so on. All these details are much easier for the brain to process and for the ears to pick up when you're playing slowly. If all you manage on one day is one page or even less, it's fine. At least you actually did some satisfying work rather than reinforcing mistakes.
3. How often & when should I practise?
As an experienced musician I find the most efficient way of practising to be by breaking the daily amount of hours up into two or three sessions, for example two hours in the morning and two hours in the evening. This way, everything I learn in the morning can settle in for a while and then be refreshed eight hours later rather than 24. In addition, concentration goes down significantly after two hours – provided the two hours were spent "practising" as opposed to merely "playing".
It is important to understand your own internal body-clock in order to find the best time to practise. According to Dr. James Maas, author of Sleep for Success, sleep is a crucial factor in being productive. Sleeping enough and understanding when you are most alert and when your peaks and low-points are helps to schedule your practice hours. Two hours of practice when you're awake and fully focused can be much more productive than four hours when you're sleepy.
Regular practice is important. It is infinitely more effective to practice one hour a day every day than seven hours one day a week. Try to find a regular time to practise, ideally every day. This way, you will achieve far more than by cramming all your missed hours into one day. The brain can't process this amount of information and not much will stick. If you take a lesson every week, the most valuable times you need to book for practice are right after your lesson and the day after. If you want to take a day off, that's fine. But never the day after your lesson!
Summary
I hope you have found this helpful. Remember, the most important aspects of good and efficient practice are:
Practise slowly at first, until every single detail is in place
Focus on small sections at a time, stop yourself from sight-reading through the whole piece even though you can't play it yet
Listen critically to yourself, don't tolerate mistakes
Get enough sleep and try to practise only when you're fully focused
Two to four hours a day is a good amount for a professional musician or music student, but try to break them up into two sessions and make them count. Adults with full-time jobs should aim for one hour a day
Please share your views and suggestions below and share this article if you found it helpful.
Happy practising and don't forget to subscribe to our blog!